Pre planning or Pre paying your funeral can spare those close to you the added burden of financial costs, having to think through and planning all the details of preparing a funeral and tribute for you and your life, at a time when they are experiencing extreme loss and grief.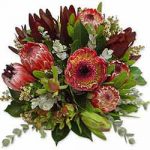 Allowing them the freedom to think and reflect on what is important to them and enabling them to add their own personal touches of remembrance whilst keeping within your wishes.
Simple steps can be taken that will ensure your family is able to approach the time of a funeral with a knowledge that your wishes are clear and that someone will be there to guide them through this time seeing to all the necessary co-ordination of the funeral or farewell for you.
It is of a great comfort to your family knowing that the appropriate legal information is all at hand. With all the 'logistical' details in control, your family then has time to appreciate their loved one and prepare to remember and grieve you under the best possible circumstances.
Upon meeting with one of our pre-planning consultant's, the information is kept together here on file at A.G. Adams & Sons Funerals. So that when the unfortunate time comes all your family has to do is call us at any given time of the day to start to carry out your wishes and see to the necessary arrangements.
A simple phone call to one of our caring consultant's, Philip or Karen will help you begin to put these steps in place.