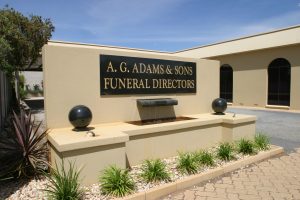 A.G. Adams & Sons is a family operated business and is owned and operated by Philip and Karen Davey.
Their aim and the aim of their staff is to provide Kerang and its surrounding district communities with a professional and caring funeral service.
We have a long and proud history of personal care and service to our community.  Carrying on the family tradition we are committed to upholding professional standards.

We seek to serve the families within our community at their time of loss by taking professional care of their loved ones whom have passed away and assist in seeing to all the arrangements that are necessary for their care, their funeral or farewell, burial or cremation.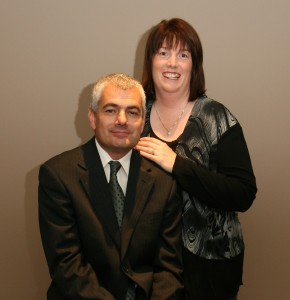 A.G. Adams & Sons Funerals provide all the services required to carry out a funeral with respect and dignity for people from all different cultures and of all faiths and beliefs.
A.G. Adams and Sons works with you to accommodate your special and individual requirements, as the life of your loved one can be celebrated in a variety of ways.  Our modern chapel and refreshment facilities cater for private viewings, funeral services and farewells, with off-street parking for the family.
"Your Goodbye Matters"